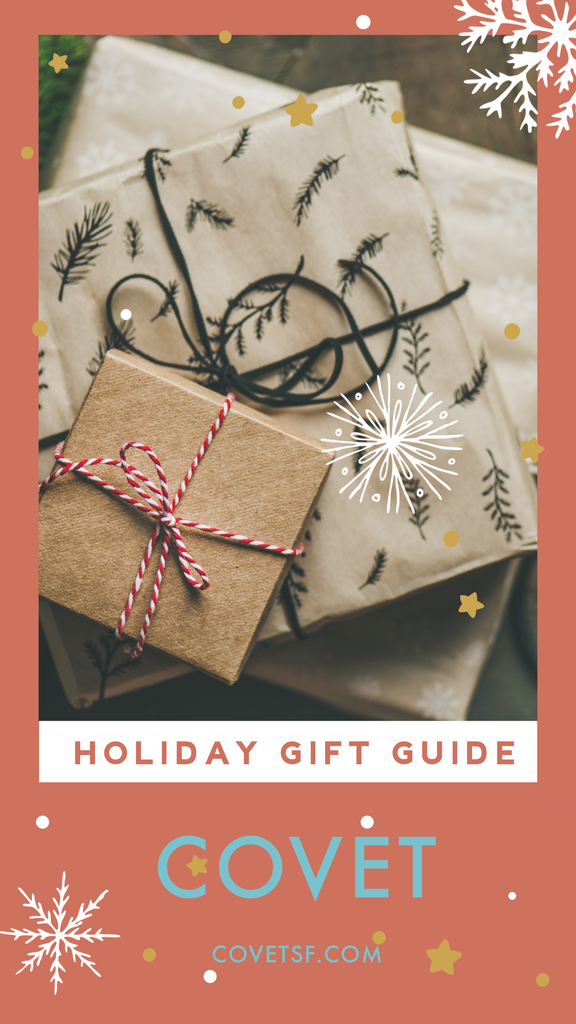 1.  Our Oslo Necklace is at the top of our gift list this year. With bright vibrant gemstone colors to choose from, and a clean contemporary style, it's the perfect gift for any jewelry lover on your list.
2.  Our new adorable bandana's are number two on our list. They are perfect for your hair, your neck, or even your pup. We have so many amazing patterns to choose from and they're all limited edition and hand printed. 
3.  These cute cozy socks are another awesome gift. They all have fun sayings on the bottom of the feet that correspond to their fun patterns. Each pair is made from hand dyed threads for bright, beautiful colors. 
4.  Constellation Necklaces are a perfect gift option with a personal touch. Who doesn't want to wear their stars in a fun and delicate necklace? 
5.  For the beauty lover, our face masks make great gifts. Choose from Cherry Blossom, Aloe, Rose, Lemon, Cucumber and more. 
6.  Our Mayfair Initial Necklaces are the "go to" MOM gift. Customize a necklace for her with the kids initials and she'll treasure it for years to come. 
7.  For the boho-babe, our dainty temporary tattoos are designed by a real tattoo artist for a super realistic look. Choose from lots of fun sets. 
 These are just a few highlights, but we have so many more wonderful gifts. Check them out here. Or if you're in the bay area, pop into our shop at 391 Arguello Blvd. SF, CA 94118