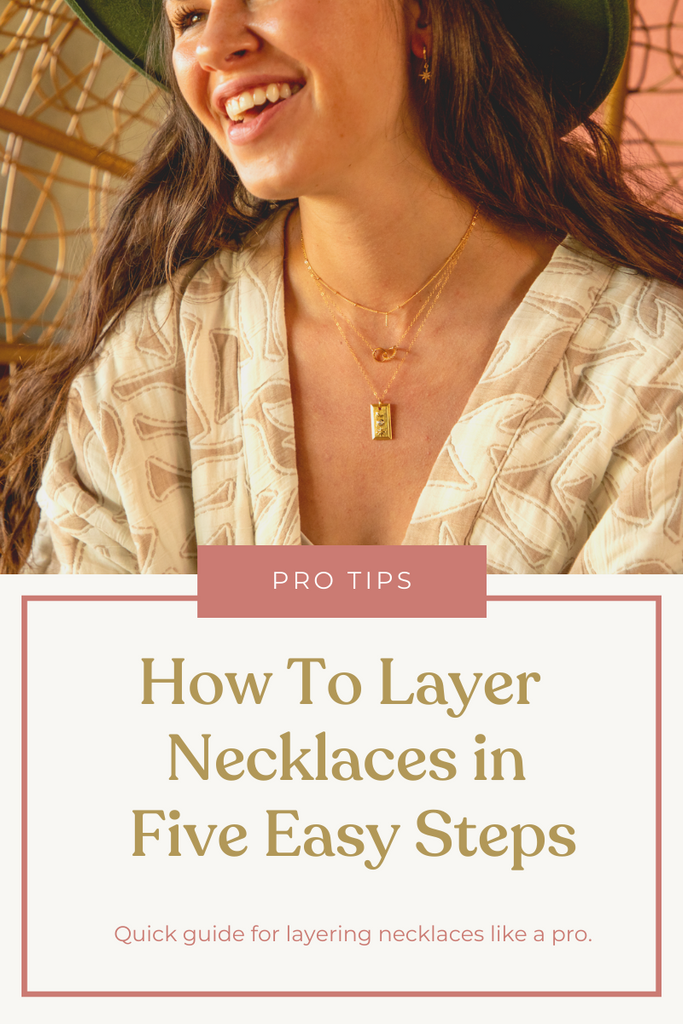 Mastering the art of jewelry layering can feel a little daunting. You want it look effortless yet pristine at the same time. It's so easy to put the same necklace on day in day out (we're all guilty of it!). I mean we're busy becoming #bossladies, and we all have our favorite "go to" pieces. However, layering can help you to get the most out of your jewelry. Simple additions and combinations can make all the difference when putting an outfit together and give you the confidence to take over the world.
1. It's essential to create a balanced look when layering; spacing is key.
2. Each piece should compliment the next one, not look cluttered. You want each piece to be displayed naturally not blocking each other's view.

3. It's great to mix bold statement pieces with fine and delicate ones. Too many chunky pieces can give you that "Mister T" look, or too many dainty pieces can look messy. So variety is key. 

4. Consider the neckline you're wearing when layering necklaces, the simpler it is, the more elaborate you layers can be. Generally, wearing more neutral and plain colors when layering is best. It really makes the necklaces stand out. 

5. Mix metals, textures and stones; this creates a more natural and interesting feel. It doesn't need to feel like a matching set. 


And most importantly, remember to have fun and express your personal style.