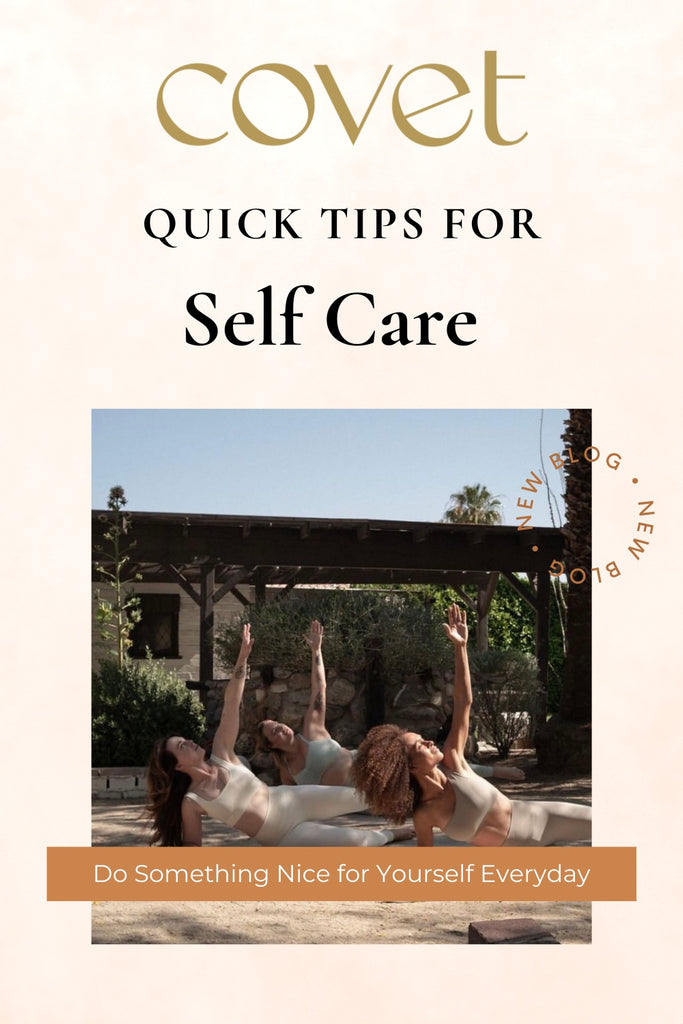 A big goal for me this year has been to stress less and practicing better self care. Sure, I go to the doctor, take my vitamins, and wear sunscreen....but I'm talking about going beyond the basics and actually being kind to yourself. When I first started hearing about self care, I honestly though it was a little hokey. However, once I started making a few little changes, I noticed a big difference! I was more rested, less stressed, and much more productive when I'm working. Here are the top 5 things that I've incorporated into my routine. Hope they're helpful for you too!
Do Something Nice For Yourself EVERY Day
I'm not saying take beach day or spend an afternoon at the spa. Doing something nice for yourself can be a small thing, and it doesn't have to cost much. For example, sometimes I take my lunch over to the nearby park and eat it while enjoying some fresh air and sunshine. Or maybe I'll treat myself to a new
notebook
 (I am totally addicted to cute paper products).  This one is from my friend & next door shop neighbor
Bobo Palm Springs
.  If I have to schedule it in, I usually figure out what my "nice thing" is going to be first thing in the morning...but if it's something quick, I sometimes just wing it.
Give yourself a Pampering Home Pedicure
A little pampering can go a long way. I love giving myself a pedicure at home and these little pedi kits make it easy and they feel so luxurious. Just pop your feet into the jelly soak...it feels amazing and defies description (lol). Then follow with a second soak, foot mask, and deep moisture cream. I like to put on socks after, to seal everything in. Next I paint my toes with one of our Gorgeous Glam & Grace all natural polishes....this blush shade is one of my favorites.  
Create a Calming Space
There are lots of easy ways to create a tranquil space where you can truly feel relaxed. Something as small as organizing your nightstand drawer, putting out a vase of your favorite flowers, smudging your space, or placing some crystals around your home, can make a big difference. I keep a selenite wand in a little dish on my dresser, along with a sage & sunflowers bundle. 
Take a Trip to the Spa
Sometimes a little splurge is necessary :) Find a spa that really resonates with your vibe. That means the decor and overall mood make you feel relaxed and rejuvenated.  For example, I love a bright, uncluttered spa space that has organic, boho touches.  Looking at the instagram for a spa can really help you decide on one that may be a great fit for you.  My favorite place here in Palm Springs is
Grounded Bodyworks
.
Get 30 Minutes of Physical Activity Each Day
Should you do a full, high-intensity workout each and every day? Probably not, but getting in at least 30 minutes of some kind of aerobic exercise—whether it's a solid gym session or a lunchtime stroll—is just as good for your mental health as it is your physical. Even better: You don't have to do it all at once—take three 10-minute strolls if you can't do a full half hour. I'm not perfect at this, but I strive to get in some sort of activity each day. When I do, I can tell a difference in my overall energy level and I also sleep better. Movement Bottega is a example of an awesome online class subscription that gives a personalized touch to at home fitness.