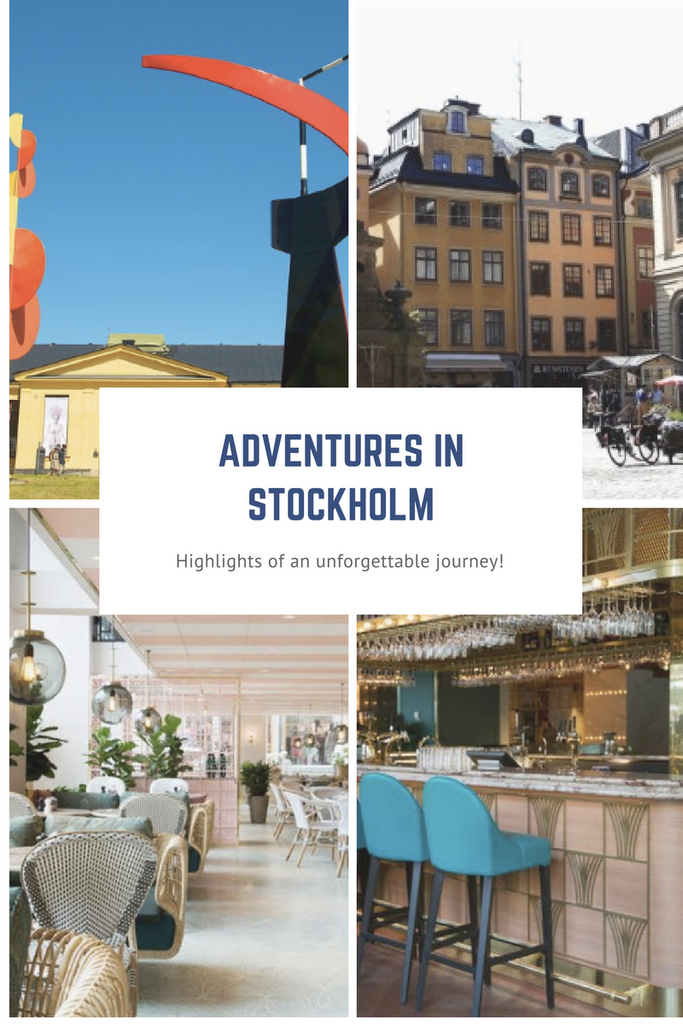 Hey there!!  I just got back to town and couldn't wait to share the highlights of my trip to Stockholm & Copenhagen. This post is all about Stockholm, and then I'll be sharing Copenhagen later this week. 
Just a little travel tip...The month of May is generally a great time to go because it's just before high season and flights are really affordable. We stayed at 4 star hotels for half the regular rate and our flight was only $485 to fly into Stockholm and out of Copenhagen. 
Ok, so here goes... Three days was how long I was there and it was plenty of time to hit all of the highlights. 
We stayed at an amazing place called the Haymarket Hotel that felt like you stepped into The Great Gatsby. It was beautifully appointed with a delicious complimentary breakfast each morning, 2 great restaurants, and amazing signature cocktails. 
Stockholm is comprised of 14 Islands that are centered around the Old Town, called Galma Stan. So that's where the sightseeing started. It was beautiful with cobbled streets and cute shops selling wares made in Stockholm. 
Next we headed to Museum Island. There are over 40 museums in Stockholm, but one of the highlights in the Modern Art Museum. It's small but definitely worth seeing. I recommend walking there because it's a beautiful stroll across the water. 
All of the food we had was outstanding. Everything is fresh with a focus on farm to table. One of my favorite spots was a beautiful restaurant called Nosh & Chow . 
Also, the shopping was great. As a shop owner, I loved all of the well curated indie boutiques. It's really inspiring and I come back with fresh ideas and cool brands I want to bring to Covet. One of my favorite discoveries was a clothing shop called Twist and Tango  where I scored some great jeans and a cool leather jacket.  Another was a local shoe store called Gram.  
If you've never thought of visiting this lovely place, I would definitely suggest adding it to your travel list!