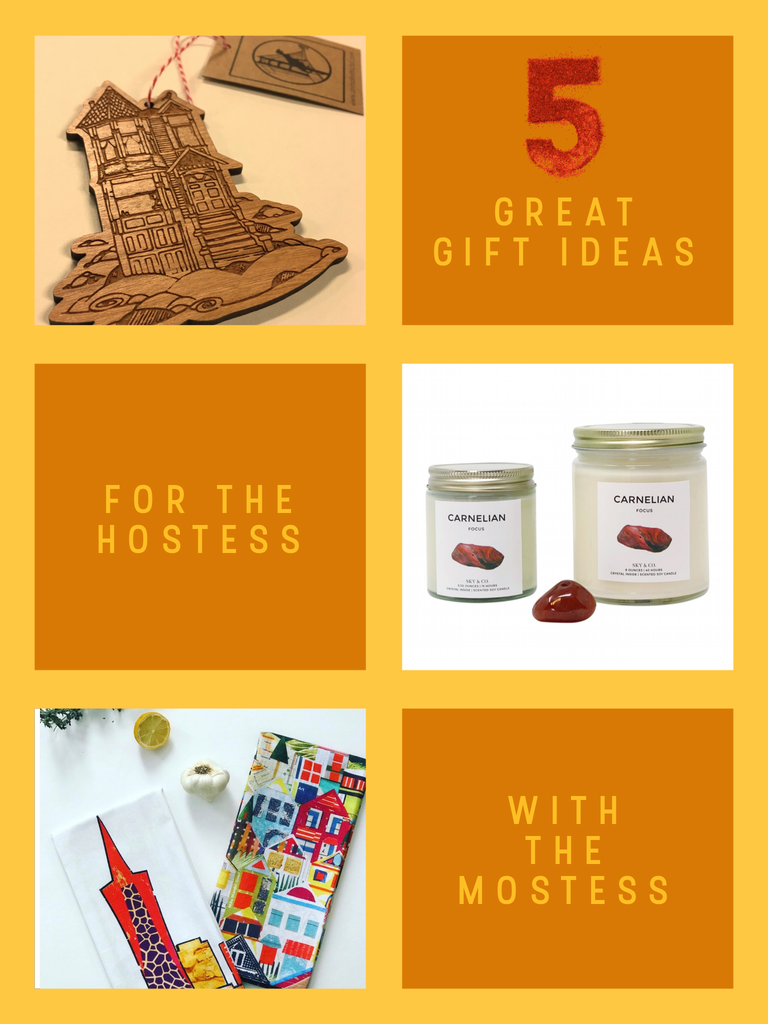 With Thanksgiving just around the corner, I though it was time to curate a few of our favorite "hostess gifts". Sure, you're bringing wine and maybe a pie, but why not a little something extra for the host or hostess? These gifts will have you getting first dibs on the turkey :) 
A laser cut wood ornament from Animal Instincts is always a great choice. It's so cute that it can hang anywhere. It can be hung from a wall hook and looks great along with a portrait of assorted items. It can also hang from a door knob, or of course a Christmas tree. 
We LOVE our new Sky and Co candles! They are each hand poured and have a real gemstone in the bottom of the candle that is revealed when you're done burning it.  
If you want to keep your gift kitchen themed, give a one of these pretty & vibrant tea towels from Jennifer Clifford Art.  They're almost too cute to use :)
No one can ever have enough delightful smelling artisan hand cream!  These new scents from at Library of Flowers are amazing, and the packaging just as lovely as the scents themselves. 
Want to infuse a little humor into your gift? These Perfect Pear socks are bright, funny, and cozy. Each pair has a message on the bottom of the feet that corresponds to the print on the sock.  
Still want to see more? Shop our entire gift collection and find even more great options.